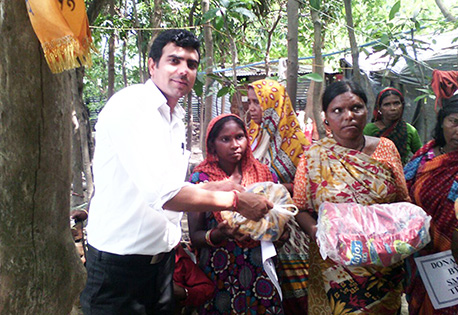 The SMRO trust has embarked on a lofty mission of feeding the under nourished, deprived sections of the society through its most scientifically designed charitable programme.

The trust serves and envisions the divine cause of feeding the ones who are hungry, ill fed, impoverished because of nature's vagaries and life's adversities.

If the Hunger is kept at bay, a human soul can accomplish for better things in life is what the managing trustees believe in The supreme cause for all worries sprout when one is not fed with a square meal a day. which this TRUST has pledged to do away with.

In a country of a billion population, SMRO trust strives to spread its wings far and wide to the impoverished lot, just to ensure that Humanity is not made to suffer from hunger and pain out of it.

The trust aims at eradicating the worrier for food for under-nourished, proverty and disease Strachan, under privilege people of many areas like sunderban area of West Bengal, purulia, Jungle-mahal, under-developed villages of bankura district and the leprosy villages of Haridwar (Uttarakhand).